I Love It
VSU Alumni, friends and supporters please support the VSU Foundation by purchasing the VSU I Love it Box.   We are raising money for student scholarships!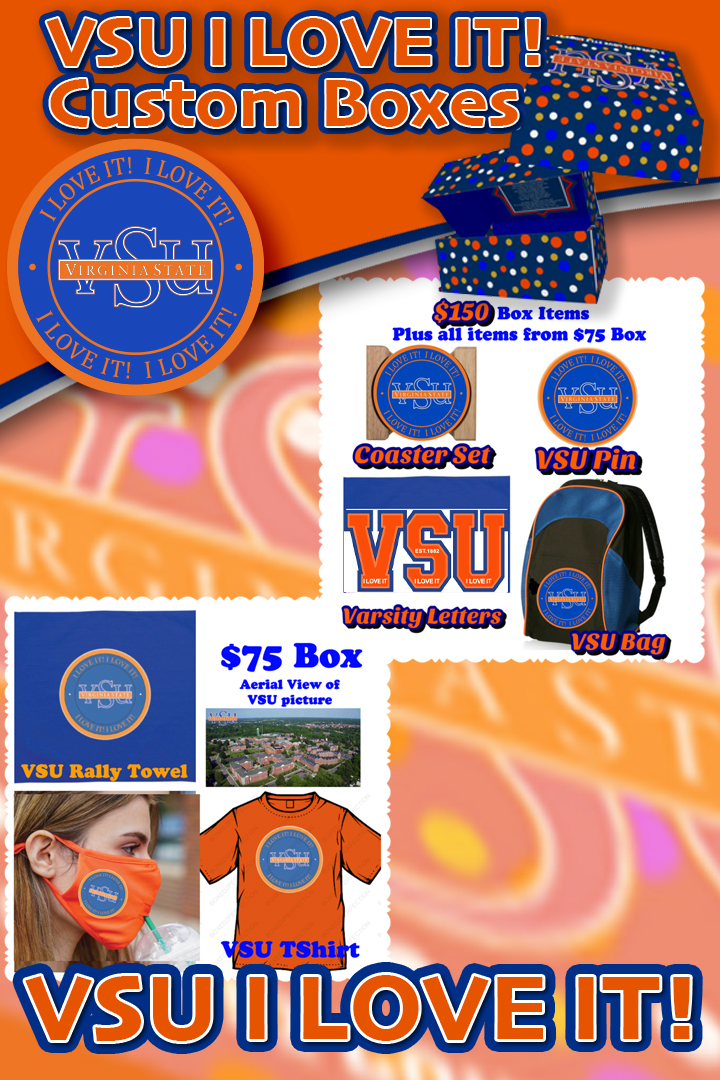 You have two boxes to choose from. The $75.00 box includes the following items: a t-shirt, a mask, a rally towel and an Ariel view of VSU.
The $150.00 box includes everything in the $75.00 box plus a bag, coaster set, VSU Varsity Letters and a VSU lapel pin. 
You will receive a tax-deductible letter in the amount of $25.00 for the small box and $50.00 for the large box. 
This is a perfect gift for all who love VSU, graduating seniors, alumni, and incoming freshmen. 
Let's show VSU how much we love it.  All orders must be placed by May 31st and shipping will begin in early July.
Follow this link to place your order. $15.00 dollars is added to the cost of each box for shipping and handling.