Experience VSU
Our approach to learning involves a holistic experience dedicated to academic excellence and student success and engagement.
See More
Upload COVID-19 Vaccine Info
Please upload proof of full vaccination (original authentic vaccination card) status here via our secure medical document portal, Medicat
See More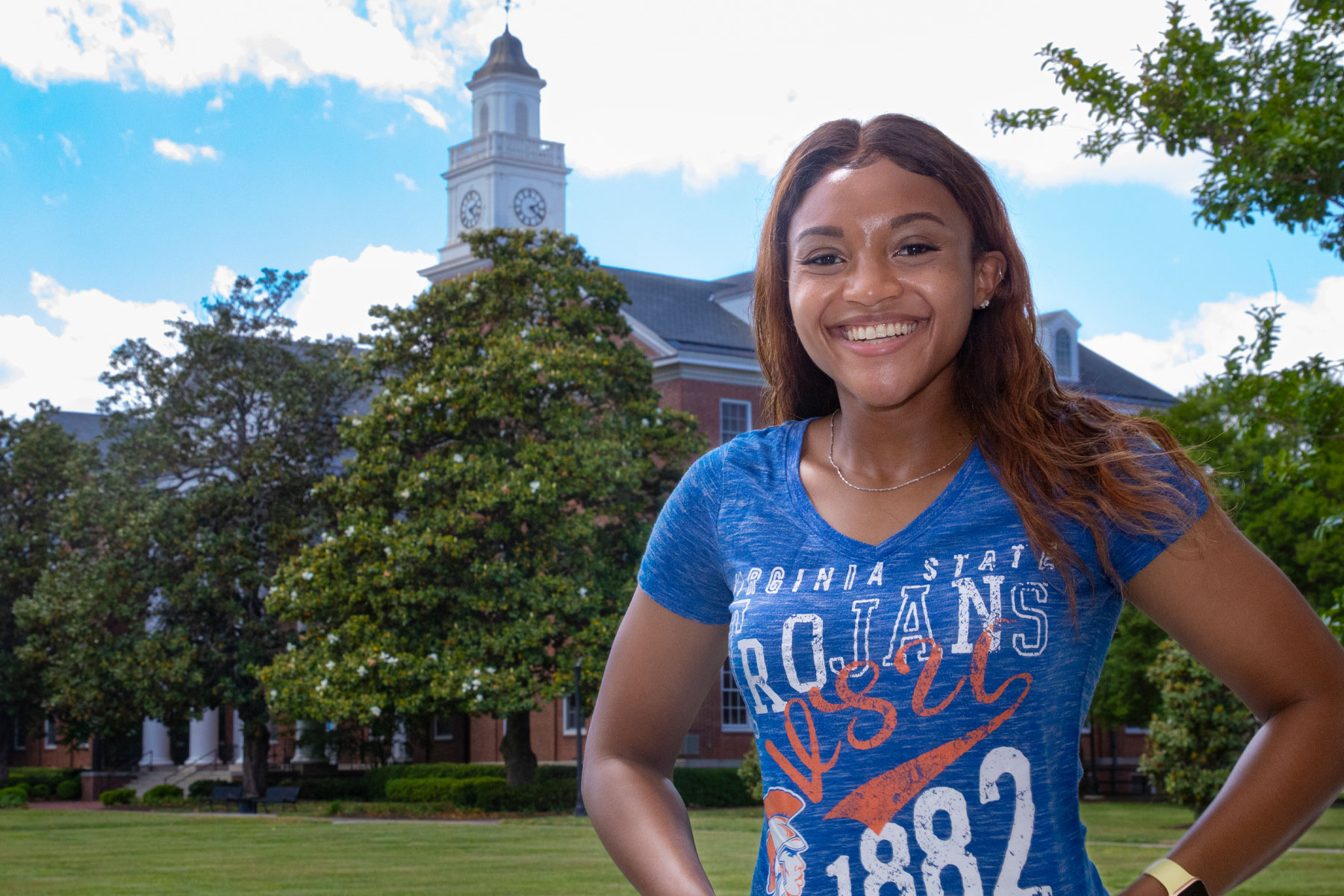 Greater Happens Here
Virginia State University fosters sustained excellence as a preeminent public land-grant university, providing access to higher education and a holistic, greater learning experience to produce world-class leaders and scholars.
#GreaterAtVSU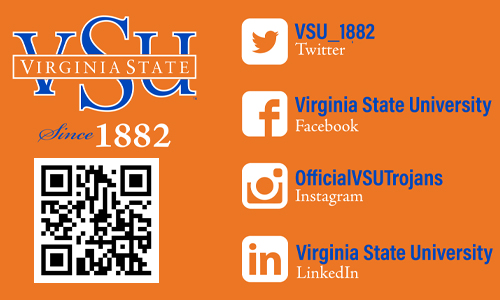 Follow VSU on Social Media
The following is a listing of all VSU-sanctioned and managed social media environments. We invite you to click, like, follow, and join the conversations.
Click Here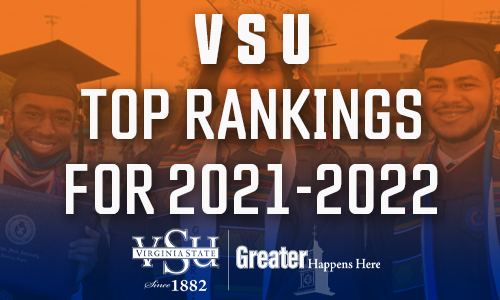 VSU Top Rank HBCUs Nationwide
VSU Top Rank HBCUs Nationwide
According to U.S. News and World Report, VSU places in the top 30 in the category of Best Overall HBCUs for 2022.  The annual list examines factors such as retention, alumni giving, faculty resources, graduate indebtedness, and student excellence.
Click Here
Headlines and Announcements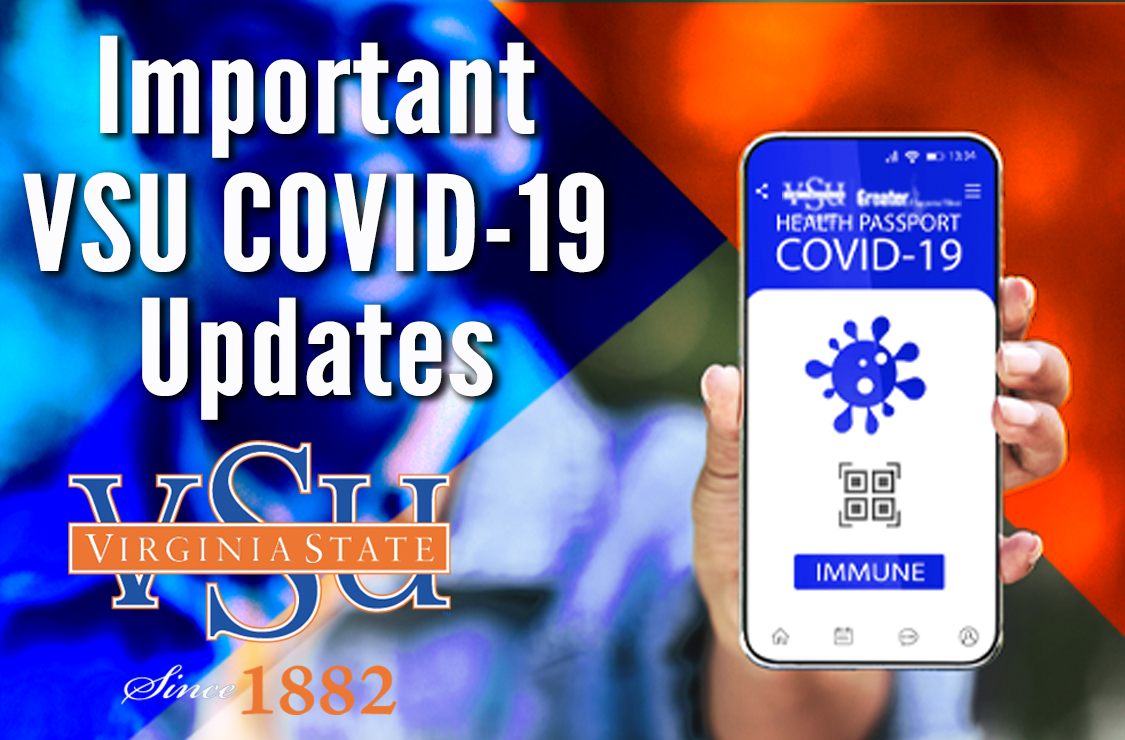 As a reminder, VSU continues to mandate full vaccination (including the booster) for all VSU students. In addition, masks are required for all employees and students at all times when on campus, except when eating or alone in an office space or dorm room.
See All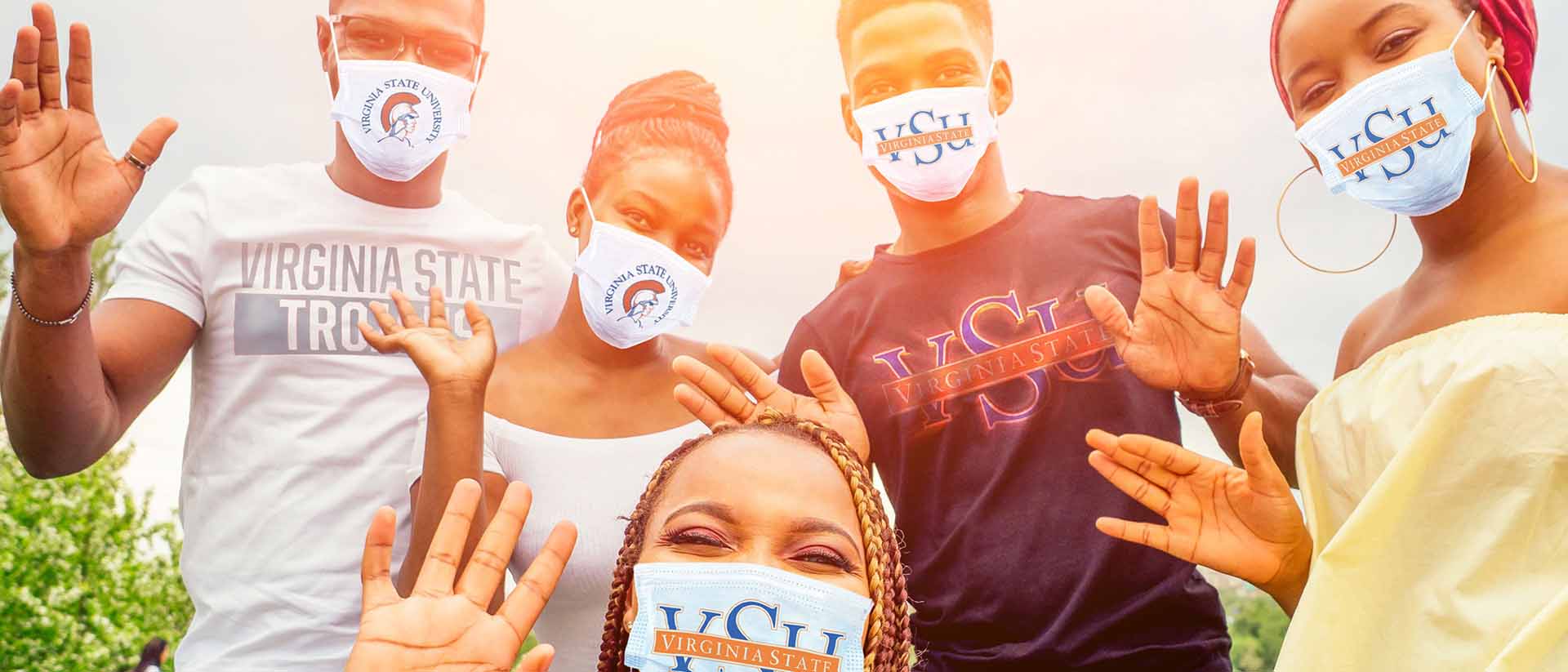 Despite national trends of declining university enrollments, Virginia State University is reporting the largest year-to-year increase in retention and enrollment in more than a decade.
Virginia State University has been selected as one of six Historically Black Colleges and Universities (HBCUs) across the country to take part in a research and design project focused on building an integrated framework for digital learning at HBCUs. The project is a first-of-its-kind $2.5 million Digital Learning Infrastructure (DLI) initiative led by Complete College America (CCA) and supported by the Bill and Melinda Gates Foundation (BMGF). 
VSU announced that in an effort to ensure the health and safety of the University population, all classes would convert to a virtual or hyflex instruction for the first two weeks of the semester. VSU Administrators have carefully reviewed and assessed campus conditions, and are excited to welcome students back to campus for in-person and on-campus classes.   
See All News
Events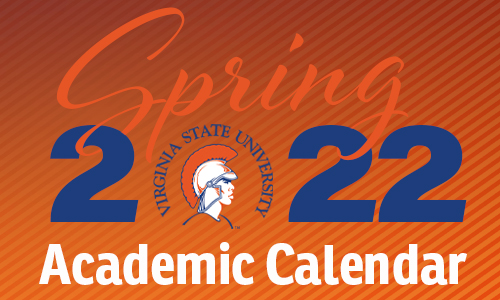 Spring 2022 Calendar
Spring 2022 Calendar
VSU calendars offer several important academic events and dates — and allow you to compare and contrast the latest VSU academic calendars with past ones, too. For students, these serve as handy guides to reference before and during sessions to ensure you're up to speed on registration, assessments, late validation fees, and more.
Click Here
Aerial Tour Video
While we hope you'll take the time to visit our HBCU college campus in person, our aerial tour is the next best thing.