Experience VSU
Our approach to learning involves a holistic experience dedicated to academic excellence and student success and engagement.
See More
VSU Online
Meeting you where you are: VSU now offering five fully online programs.
See More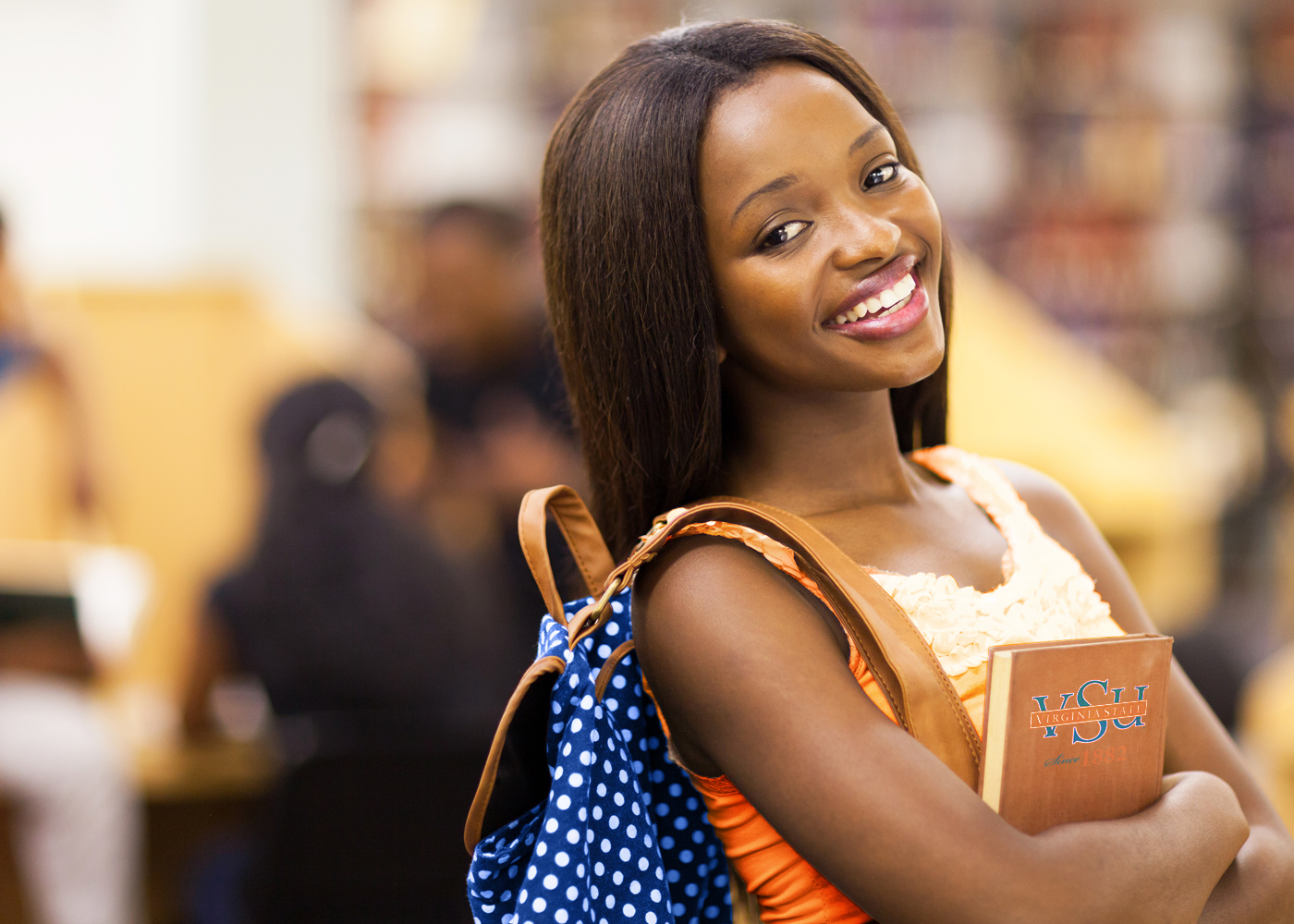 Greater Happens Here
Virginia State University fosters sustained excellence as a preeminent public land-grant university, providing access to higher education and a holistic, greater learning experience to produce world-class leaders and scholars.
#GreaterAtVSU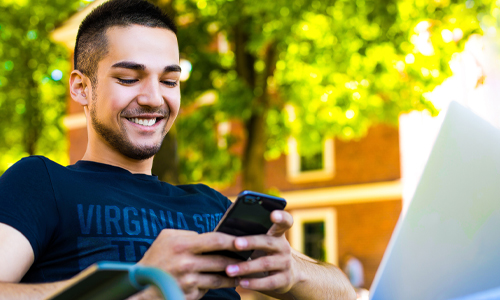 VSU Social Media
VSU Ranks Among Top HBCUs Nationwide
VSU Top Rank HBCUs Nationwide
Washington Monthly Magazine ranks VSU as the top HBCU in Virginia and in the top 12% of all Bang-for-your-Buck institutions in the southeast region of the United States.
Read More About the Ranking
Headlines and Announcements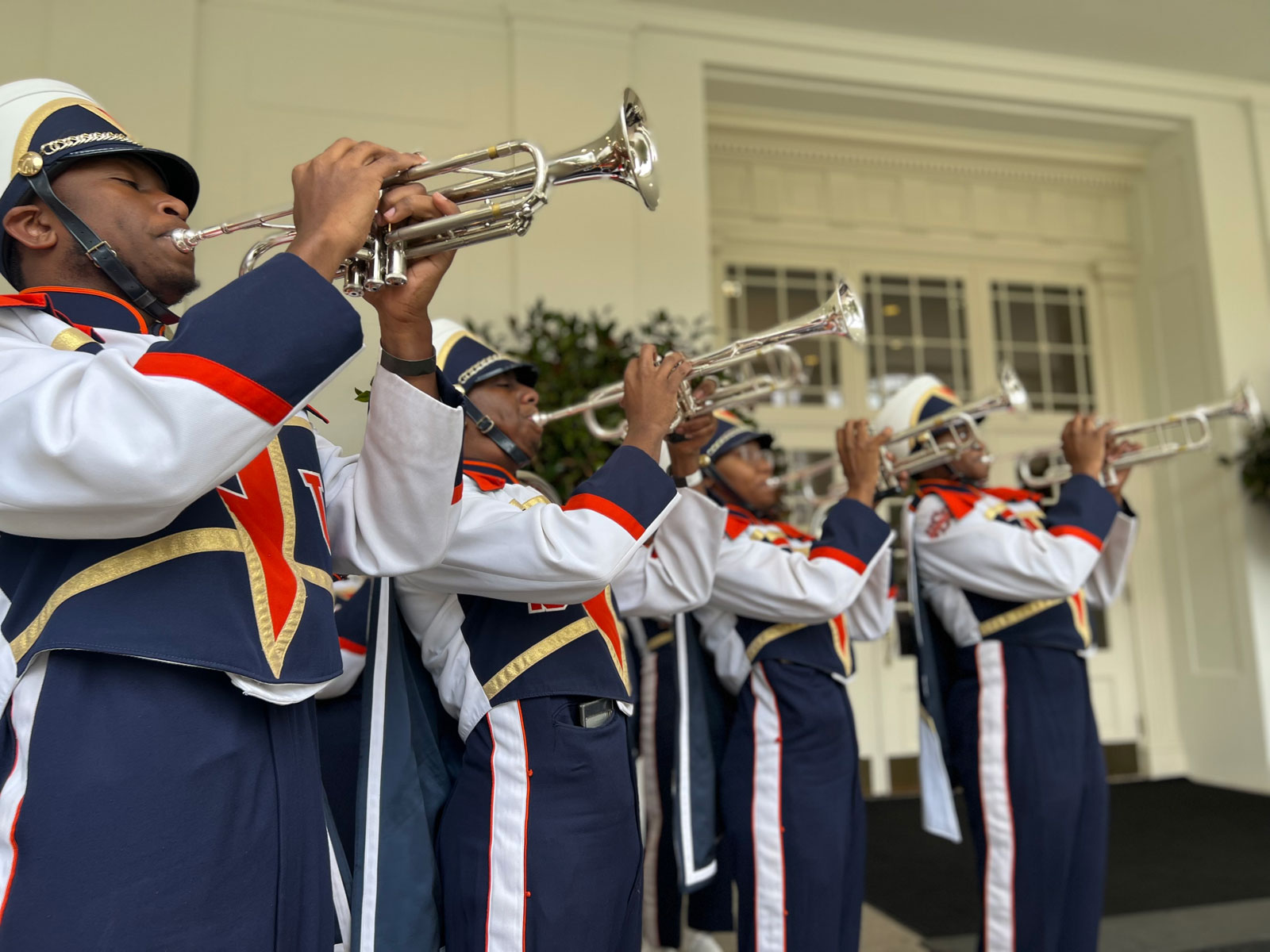 On February 26, 2023, the Virginia State University Trojan Explosion Marching Band made history when they performed as part of the White House Black History Month Program. The VSU band provided the musical backdrop as guests arrived for the annual event.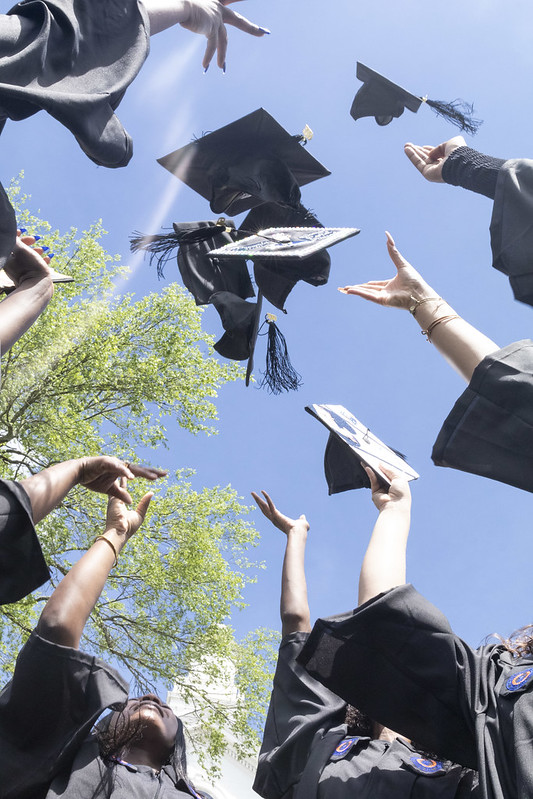 Virginia State University leads the Virginia College Affordability Network (VCAN) initiative and provides access to hundreds of Pell-eligible students with free-tuition. This opportunity is for students who graduate from a high school within 45 miles of the campus (Chesterfield County, Colonial Heights, Dinwiddie County, Henrico County, Hopewell City, Petersburg City, Prince George County, and Richmond City) and desire access to a University that can provide a quality education and experience.
Virginia State University Alumnus Charles Hamilton was promoted to 4-Star General. He is the second VSU alumnus to achieve this prestigious rank which is the highest in the U.S. Army.
On Tuesday, March 21, 2023, at 10 am, the Executive Committee of the Virginia State University (VSU) Board of Visitors will meet to consider the proposed mandatory fee increase. The meeting will take place in room 310 of Virginia Hall.
Virginia State University has been awarded a significant grant from the National Telecommunication and Information Administration to support the university's broadband infrastructure and digital inclusion on the VSU campus and in the surrounding anchor community. 
See All News
Events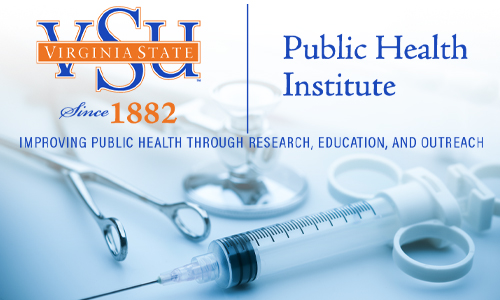 VSU Public Health Forum
VSU Public Health Forum
Join us on Thursday, April 27th in Gateway Dining and Event Center for the VSU Public Health Institute's 2nd Annual Public Health Forum. Save-the-Date
Aerial Tour Video
While we hope you'll take the time to visit our HBCU college campus in person, our aerial tour is the next best thing.