Experience VSU
Our approach to learning involves a holistic experience dedicated to academic excellence and student success and engagement.
See More
VSU Online
Meeting you where you are: VSU now offering five fully online programs.
See More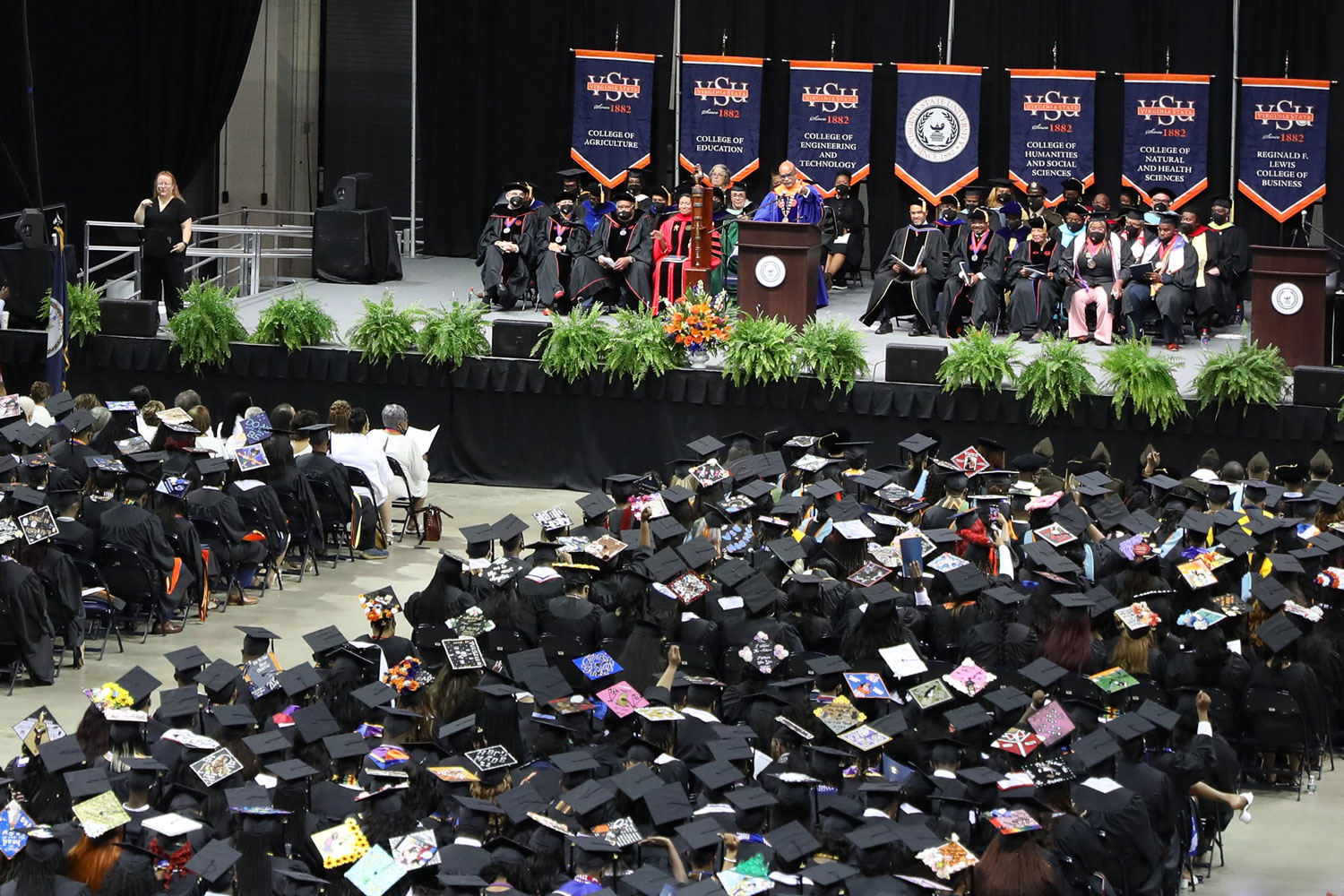 Greater Happens Here
Virginia State University fosters sustained excellence as a preeminent public land-grant university, providing access to higher education and a holistic, greater learning experience to produce world-class leaders and scholars.
#GreaterAtVSU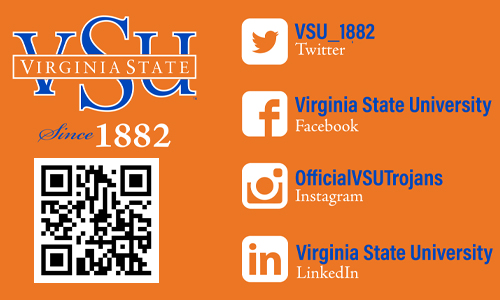 Follow VSU on Social Media
The following is a listing of all VSU-sanctioned and managed social media environments. We invite you to click, like, follow, and join the conversations.
Click Here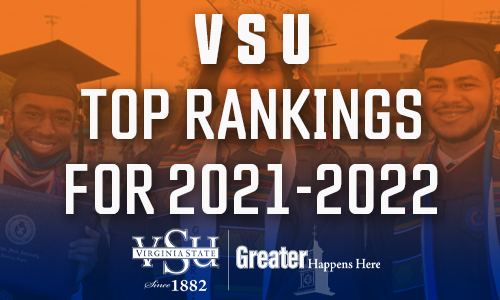 VSU Top Rank HBCUs Nationwide
VSU Top Rank HBCUs Nationwide
According to U.S. News and World Report, VSU places in the top 30 in the category of Best Overall HBCUs for 2022.  The annual list examines factors such as retention, alumni giving, faculty resources, graduate indebtedness, and student excellence.
Click Here
Headlines and Announcements
Virginia State University is pleased to announce a groundbreaking for what will be the largest building ever constructed on the VSU campus. The $120M Academic Commons building will replace a demolished academic building and the campus gymnasium. As a strategic investment, the Academic Commons will consolidate the College of Humanities and Social Sciences and the College of Education into one complex.
See All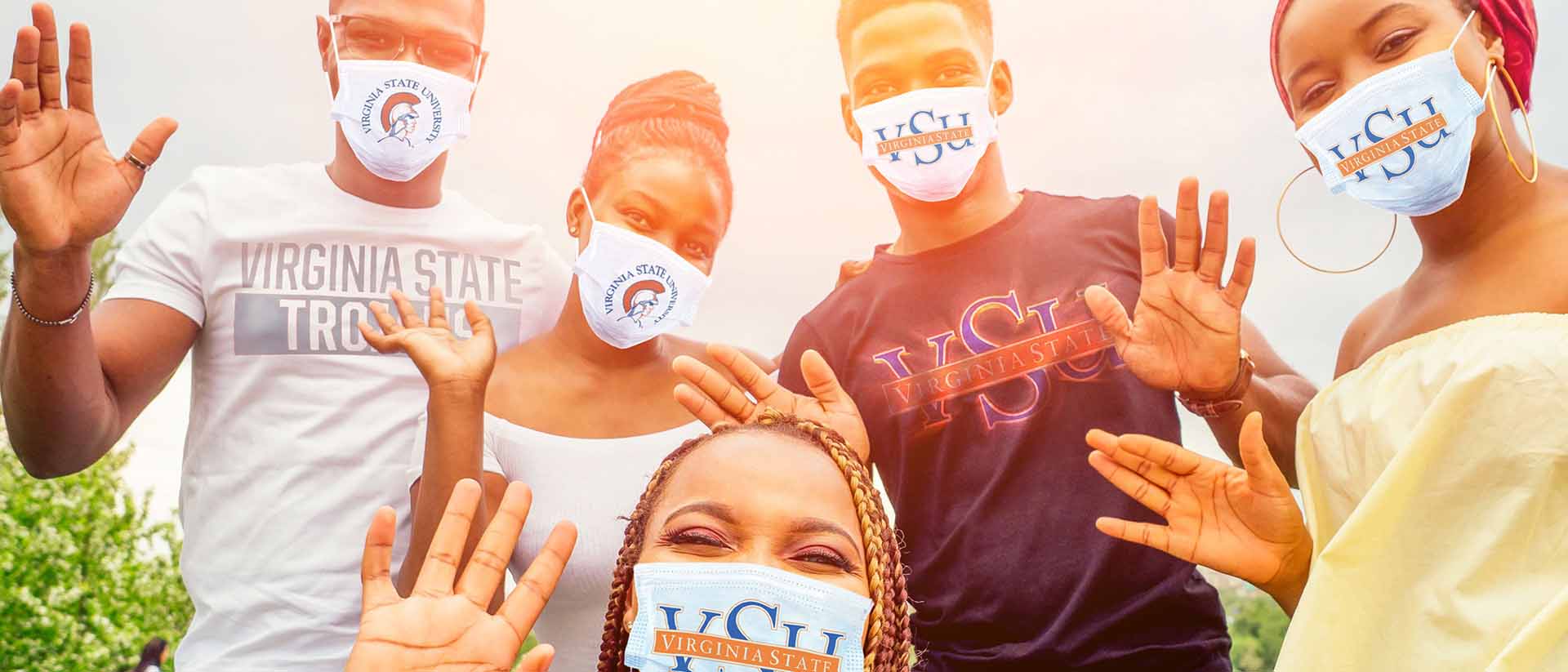 Despite national trends of declining university enrollments, Virginia State University is reporting the largest year-to-year increase in retention and enrollment in more than a decade.
Governor Glenn Youngkin has announced new administration appointments including five new appointees and one reappointment to the Virginia State University (VSU) Board of Visitors.
The Board of Visitors will hold committee meetings on Friday, June 17, 2022, in Room 310 Virginia Hall located at One Hayden Drive on the campus of Virginia State University. There will not be an opportunity for public comment at these meetings.
See All News
Events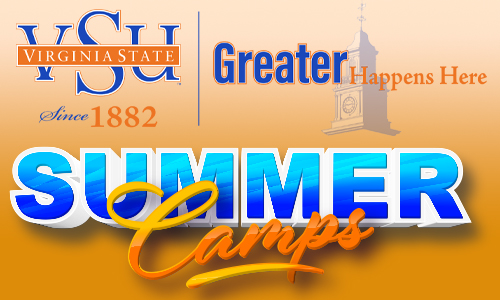 Summer Camps
Join the summer fun at one of our many VSU educational summer camps.
More Information
Aerial Tour Video
While we hope you'll take the time to visit our HBCU college campus in person, our aerial tour is the next best thing.