Program Requirements
Currently enrolled students at Virginia State University may apply for admission to the Peace Corps Prep Program during the second semester of their freshman year but no later than their junior year. Students of any academic major are encouraged to apply. Students must be U.S. Citizens and maintain an overall GPA of 2.5 or higher.
The deadlines to submit applications are November 1 (Fall) and April 1 (Spring).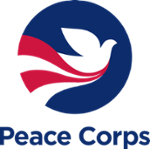 Download the application and the program requirements and course list.

For questions or assistance with the application, contact Maxine Sample at msample@vsu.edu or Joseph Lyons at jlyons@vsu.edu.