Two New Members Appointed to the Virginia State University Board of Visitors
VIRGINIA STATE UNIVERSITY, VA - (Monday, June 14, 2021)- On Friday, June 11, 2021, Governor Ralph Northam announced new administration appointments including two new appointees to the Virginia State University (VSU) Board of Visitors.  The Governor's new appointments to the VSU Board of Visitors are: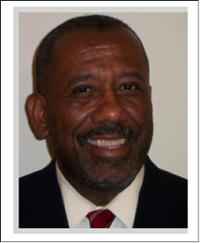 Mr. Edward Owens: Mr. Edward (Ed) Owens  is a native of South Boston, Virginia and is the Owner of the Edward Owens Agency  (insurance and financial services) which has been in operation since 1985. He is currently Interim Mayor of South Boston, having served on the town council for four consecutive terms since 1998. Prior to his appointment as Interim Mayor, Mr. Owens served as Vice Mayor since 2004. Very much a community servant, he has volunteered much of his time in various capacities to serve our communities. He is a member of the Virginia Tobacco Indemnification and Community Revitalization Commission (Tobacco Commission) and serves as Chairman of the Southside Economic Development Committee. Mr. Owens is also a member of the Tobacco Commission's Tobacco Region Opportunity Fund, Executive, and Research and Development Committees. He is a member and treasurer of the Halifax Educational Foundation. In March of 2013, he was named the Halifax Chamber of Commerce's Business Person of the Year. Mr. Owens earned a bachelor's degree in psychology from Hampden-Sydney College. He was inducted into the Hampden-Sydney Athletic Hall of Fame in 1992 and the South Boston/Halifax County Sports Hall of Fame as a basketball standout.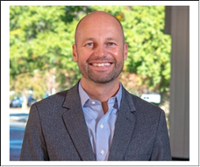 Mr. Jon Moore serves as President and Chief Executive Officer for Philip Morris USA, where he leads the company's efforts to responsibly manufacture and market its brands to adult tobacco consumers in a financially disciplined way.  Since joining the Altria family of companies in 2003, Mr. Moore has held various leadership roles including Vice President, Heated Tobacco Products, leading efforts to bring innovative heat-not-burn products to the American market on PM USA's behalf; Managing Director, Brand Management Heated Tobacco Products, PM USA, Director of Marketing, Nu Mark, various roles within Altria Group Distribution Company and brand management roles for PM USA and USSTC.  A graduate of Fort Lewis College, Mr. Moore serves on the Board of Directors for Partnership for the Future, a Richmond based non-profit that helps motivated high school students with limited resources transition from high school to college and employment.
"We are excited about our new Board members, Mr. Owens and Mr. Moore, and the level of expertise and wealth of knowledge they bring to VSU.  I look forward to working with our Board to continue strengthening our University and providing a transformative educational experience for our students," stated VSU President, Dr. Makola Abdullah. "The new Board members will bring valuable experience to our already robust Board of Visitors as we continue to move the University forward. I would also like to take this opportunity to extend my gratitude to each of our current and new Board members."
The new VSU Board members will begin their terms on July 1st, 2021.