Alumni and Awards
VSU ROTC General Officers
Four Star General Officers


Dennis L. Via
(8th)
1980
---
Three Star General Officers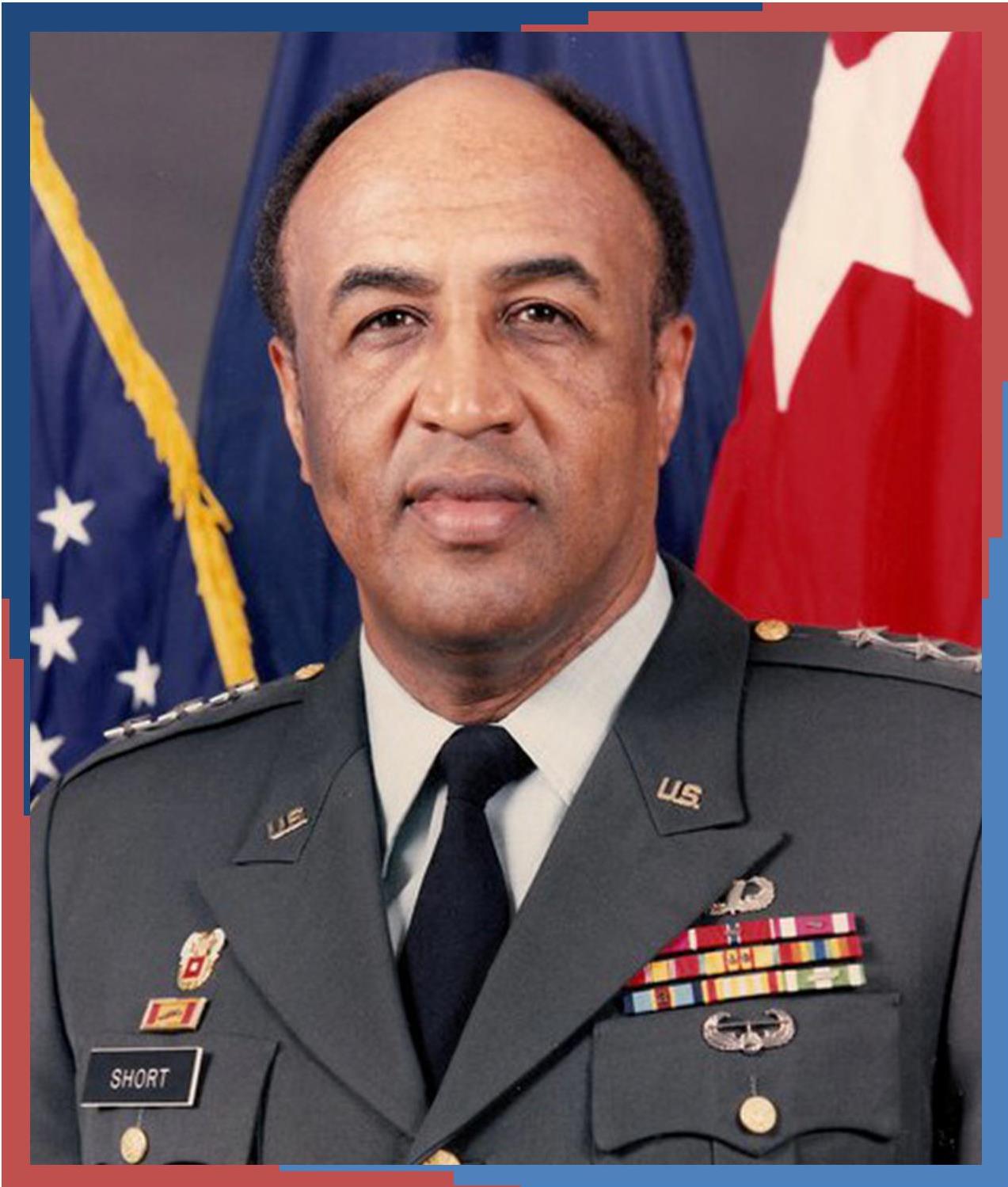 Alonzo E. Short, Jr.
(4th)
1962
---
Two Star General Officers


Ernest R. Morgan
(2nd)
1952
---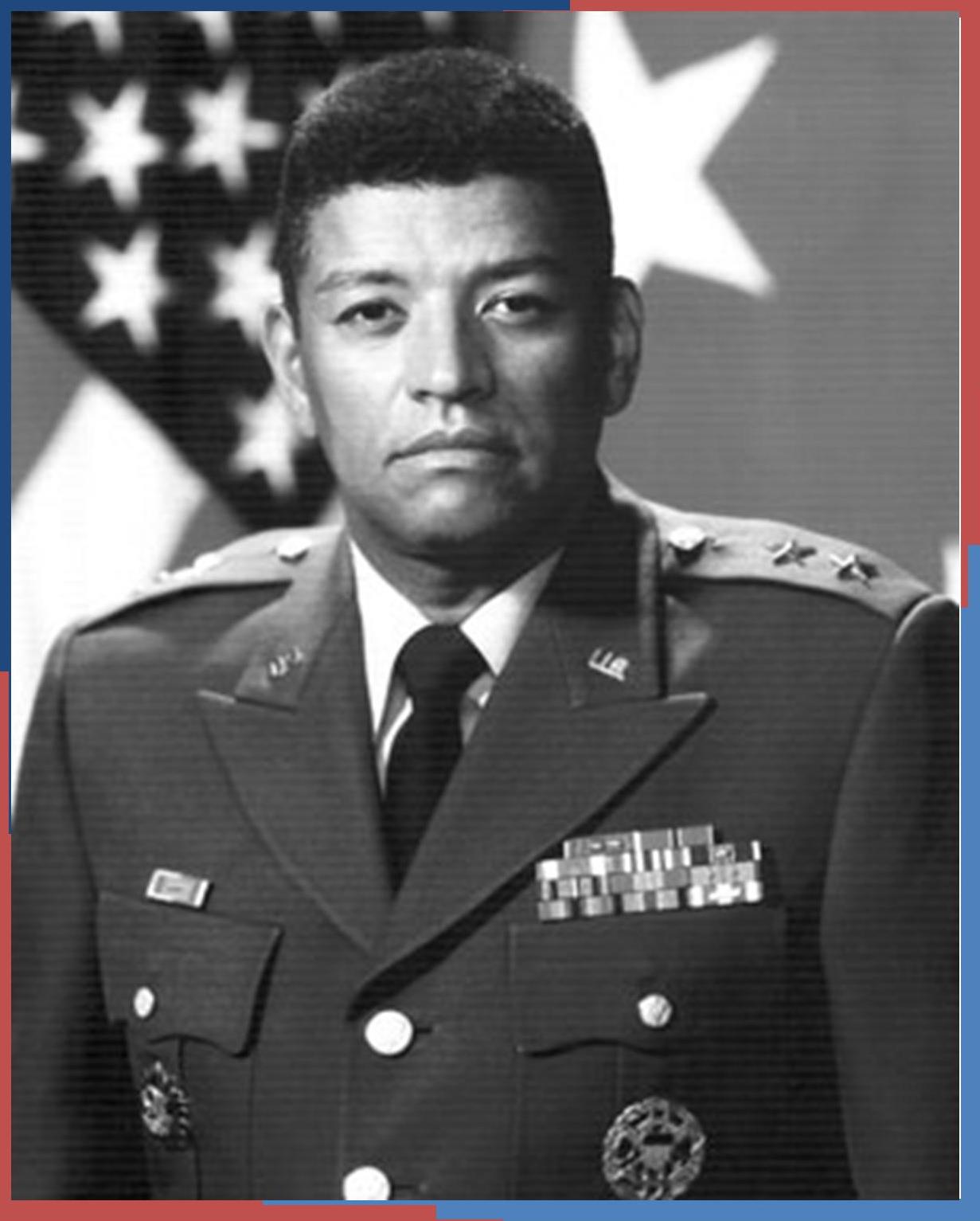 Leo A. Brooks
(3rd)
1954
---


W. Montague Winfield
(6th)
1975
---
One Star General Officers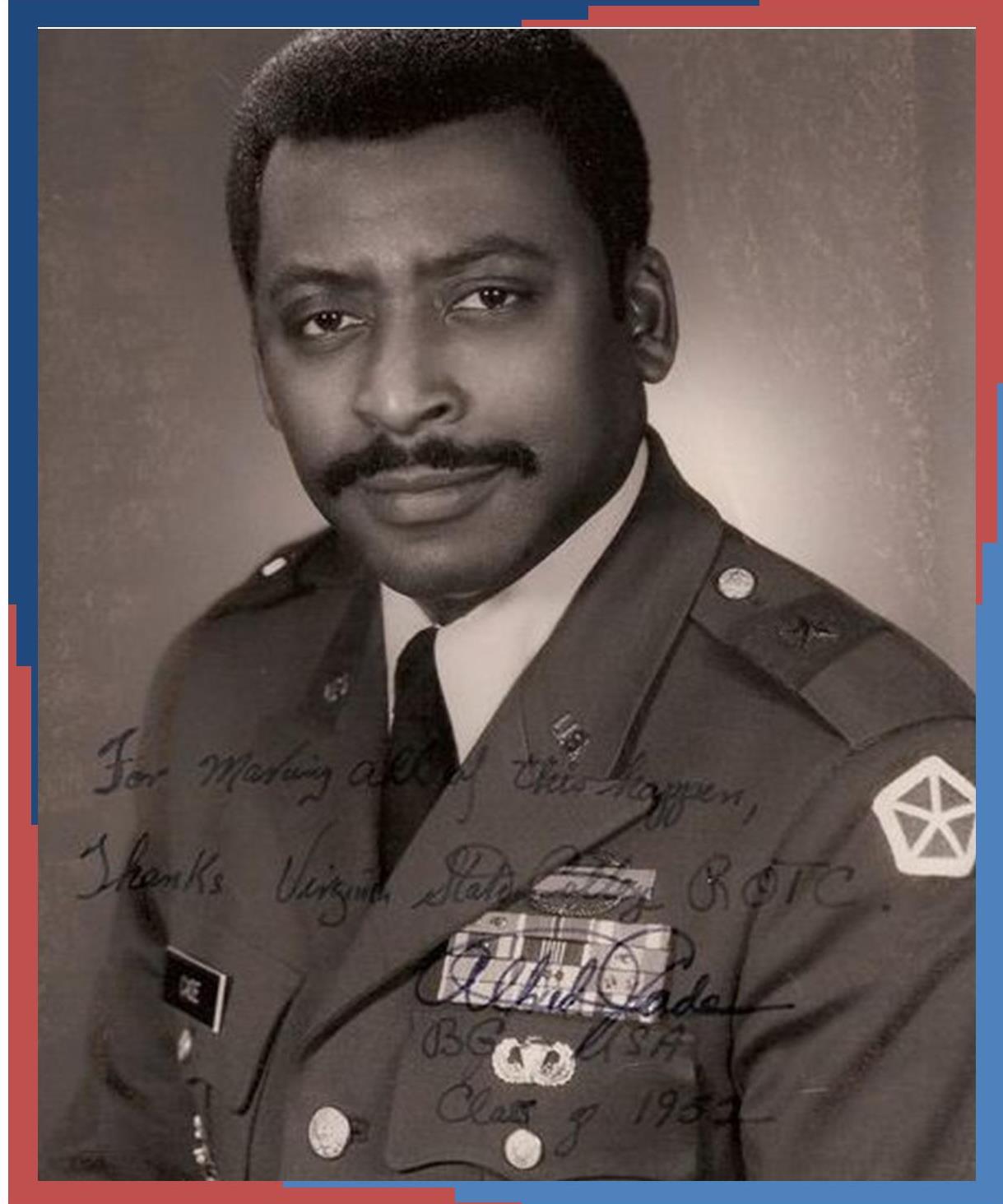 Alfred J. Cade
(1st)
1952
---


Bert W. Holmes, Jr.
(5th)
1963
---


Sheila R. Baxter
(7th)
1978
---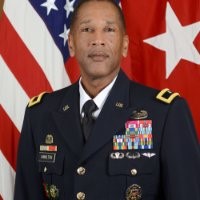 BG Charles R. Hamilton
(9th)
---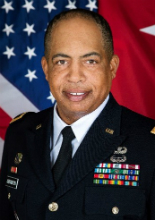 Alfred F. Abramson III
(10th)
1988
---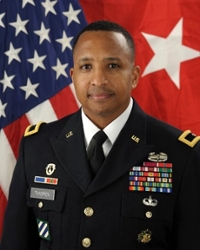 BG William L. Thigpen
(11th)
---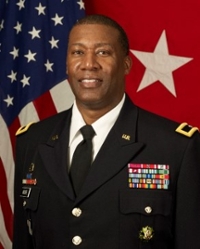 BG James S. Moore Jr
(12th)
---
Notable Facts
LTC (Ret) Irene F. Logan, first female commissioned in the ROTC program in 1976.
COL Sheila R. Baxter, 1978 graduate, is the first female promoted to BG.
MAJ Ester Sharpe, 1987 graduate, first female from Virginia State University deployed to Kuwait in support of Operation Desert Shield
COL Velma Richardson, Assistant Professor of Military Science '80-'83, first female from the ROTC Staff promoted to BG.
LTC (Ret) Veronica L. Baker first female to serve as PMS since the program originated in 1947 by LTC (Ret) Robert M. Hendrick, Jr.
MG Leo A. Brooks is the father of BG (Ret) Leo A. Brooks, Jr. and GEN Vincent K. Brooks, currently the Commander, U.S. Army Pacific.
Awards
2000 General Douglas MacArthur Award, Best Battalion US Army Cadet Command, Medium School Category
2009 Thurgood Marshall College Fund Outstanding ROTC Program Award 
2010 Thurgood Marshall College Fund Outstanding ROTC Program Award
Distinguished Alumni
VSU graduate, 1LT Ruppert Sargent, was the first Black officer in history to be awarded the Medal of Honor.
Click here for more information:  http://www.sola.vsu.edu/departments/military-science/trojan-warrior-battalion-rotc/history/medal-of-honor.php.
VSU ROTC PMS
Years
1st
LTC (Ret) Robert M. Hendrick, Jr.
1947-51
Deceased
2nd
LTC (Ret) Crawford H. Lydle, Jr.
1951-54
Deceased
3rd
LTC (Ret) Clinton C. Burke, Jr.
1954-57
Deceased
4th
LTC (Ret) George C. Bingham
1957-59
 
5th
LTC (Ret) Jesse J. Mayes
1959-64
 
6th
LTC (Ret) T.J.L. Stephens
1964-67 
Deceased
7th
LTC (Ret) Phillip Mallory
1967-68
Deceased
8th
COL (Ret) Ira Snell
1968-69
 
9th
LTC (Ret) Napoleon Booker
1969-70
 
10th
LTC (Ret) Norris F. Dendy
1971-74
 
11th
LTC (Ret) Jona McKee
1974-79
 
12th
COL (Ret) Frank E. Underwood
1979-82 
 
13th
COL (Ret) Wilbert M. Dean
1982-84
 
14th
LTC (Ret) Dan Johnson
1984-87
 
15th
LTC (Ret) Clarence T. Catchings
1988-92
 
16th
COL (Ret) Cortez K. Dial
1992-94
 
17th
LTC (Ret) Michael M. Shackleford
1994-96
 
18th
LTC (Ret) Larry D. Moore
1996-97
 
19th
LTC (Ret) Lloyd J. Brown 
1996-97
 
20th
LTC (Ret) Veronica L. Baker
2002-06
 
21st
LTC (Ret) Jeffrey Garland
2006-10
 
22nd
LTC Christopher A. Tompkins
2010-2011
 
23rd
LTC (Ret) Daniel M. Maloney
2011-2014
 
24th
LTC John P. "JP" Swoopes
2014-2015
 
25th
LTC David D. Johnson
2015-2018
 
26th
LTC Tony Wrice
2018-Present
 
Approximate Number of ROTC commissionees 1949-2017:  1,640