Mission Statement
The mission of the Art and Design Program at Virginia State University is to produce the artists of tomorrow, one individual at a time. Our faculty is committed to the artistic development of each student as a unique individual through the process of instruction and mentorship. 
Our goal is to prepare students for success in whatever professional arena of art they choose by  providing a solid base of artistic knowledge and technical skill, then encouraging creative exploration and stylistic development from this foundation. Through the creative work and service of our students and faculty, we hope to engender a broader appreciation for the arts to enhance the vitality of the university and surrounding community.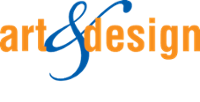 Goals of the Program
Students will demonstrate an entry-level competence for a professional in their area of specialization, including technical mastery of their media, understanding and use of the concepts of design, and the ability to clearly communicate the intended message.
Students will demonstrate the ability to develop a cohesive artistic concept (theme) evident throughout a body of work produced in their chosen media.
Students will be able to research, form and defend value judgments about art and design in both written and oral statements. The student will effectively communicate these ideas as related to their major fields of practice to professionals and lay persons alike.