About Us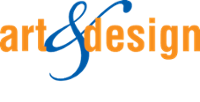 Students in the program can decide from four primary career paths: Studio Arts, Animation, or Graphic Design.
The Studio Arts curriculum prepares students for traditional artistic careers in the disciplines of drawing, painting, printmaking, sculpture, and ceramics. As they follow their specific media through four sequential courses, students can shape their own curricula to span across traditional artistic boundaries and learn a variety of media specially designed to meet their needs and creative desires. This artistic "cross training" permits students to expand their creative horizons through the use of new media tools, techniques, and concepts, and become the artistic leaders of the 21st century.

The Animation program teaches students the principles and skills of animating in both traditional drawing and computerized formats. The curriculum is designed to prepare students to enter into graduate programs of study in animation, and/or entry-level apprentice positions within the industry.

In the Graphic Design curriculum, students follow a structured curriculum that gives them all of the knowledge and skills necessary to compete in today's commercial arts marketplace. The program prepares students for careers as commercial artists in such areas as illustration, print and package design.

Acceptance into the Art CORE Program is contingent on:
acceptance into the University according to its criteria for incoming freshmen or transfer students;
a minimum of 2.0 GPA with good standing in the University for current VSU students;
display of artistic knowledge and ability through either a) the successful completion of two (2) art classes at a high school, junior college, or continuing education level, or b) submission of two (2) letters of recommendation by artists and/or art educators.
Advancement to the specific concentrations ((Studio, Animation, Graphic Design) in the Sophomore year is dependent on a review of the student's portfolio of art work, along with the successful completion of all pre-requisite courses, in proper sequence, with a minimum of a 'C' grade.
Student Opportunities:
Located in an area with a rich community of artists and very close to galleries in the City of Richmond and Washington D.C., our students have many opportunities to immerse themselves in art outside of the classroom. Click here for more details.
Careers in Art and Design:
Our programs prepare you for a variety of career fields or for furthering your education. Click here to find out more.
Department of Art and Design Brochure (PDF)