Alumni Advisory Board
The Alumni Advisory Board (AAB) of the Reginald F. Lewis (RFLCB) at Virginia State University (VSU) is comprised of a group of distinguished alumni, students, and business leaders. The AAB serves in an advisory capacity to the Dean, RFLCB and its faculty, promotes RFLCB and its programs and activities, and develops opportunities for alumni to support RFLCB and remain connected to the university. Specific duties may include:
 Providing informed and actionable input on curriculum and programs that is consistent with RFLCB strategic plans as well as to support activities related to the maintenance of accreditation standards
 Securing financial resources and other support from alumni, industry and community organizations
 Expanding career development and mentoring opportunities for students and alumni
 Developing and augmenting RFLCB community through enhancing relationships with corporate community and delivering leadership growth opportunities for students
 Strengthening ties among RFLCB alumni and students and strengthen ties between alumni and friends of the University
 Developing a culture of philanthropy among students, alumni and friends
 Fostering a spirit of pride and loyalty to the RFLCB by promoting and encouraging life-long commitment among alumni to support the mission of the College of Business through Annual Financial Gift Giving opportunities
 Facilitating the introduction of the College to prospective students with the objective to attract, admit, and enroll the best and brightest.
Composition
The AAB shall have up to 21 members to include alumni, non-alumni members and students. The membership shall be comprised of business leaders from private, public, governmental, and not-for-profit entities having strong interest in business education and research.
Appointment
AAB Board members can nominate and vote on new members. Board members shall be elected at least annually or to fill vacancies as they occur. The Executive Committee shall be responsible for nominating a slate of board members that will preserve the diversity and balance necessary to meet the goals of the RLFCB AAB.
Term of Membership
All members shall serve a two-year term, renewable for one additional year. Board member terms shall be staggered to allow for continuity among members.
Meetings
The EC shall meet at least four times a year. Additional meetings may occur as needed. RFLCB faculty/staff, the Senior Development Officer assigned to the College of Business may attend meetings. Additional individuals may be invited to attend meetings at the discretion of the RFLCB AAB Chairpersons.
Agenda
The agenda for the meetings shall be prepared by the Chair in consultation Executive Committee members and will be disseminated by the Board Secretary to all members at least three days prior to the meeting.
---
Membership
William L. Allen, Jr., B.S. Business Administration '78, Wilmington, DE.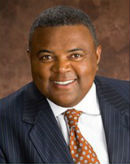 William "Bill" Allen is the Chief Executive Officer and majority owner of ALW Sourcing, LLC. ALW Sourcing is an independent minority-owned and operated company with expertise in reaching many of your customer segments through its call centers. Mr. Bill Allen has a wealth of knowledge, entrepreneurship, and industry experience. Early in his career, he learned the power of service after the sale by leading sales, marketing, and operations groups with Mobil Oil. Mr. Allen instructs seminars on business topics. His business and social networks are extensive, as is his contribution to the organizations with which he is affiliated – among them are Delaware Community Foundation, University of Delaware Advisory Board for Lerne School of Business, Social Ventures Partners, Boys and Girls Clubs, and Big Brothers and Consumer Credit and Counseling of Delaware and Maryland. Bill has an MBA in Marketing and Finance, The Sage Colleges-Sage Graduate School, Albany, New York.
---
Martha Williams Brown, CPA, CFE, CGFM; B. S. Accounting '80, Dinwiddie, Va.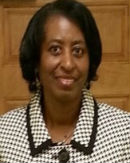 Martha Brown currently an Accountant for the Federal Government and has over 30 years of Corporate Financial Reporting, Auditing and Financial Improvement and Audit
Readiness (FIAR) experience. Ms. Brown has served on the Board of Directors for Department of Energy Federal Credit Union, U.S. Postal Service Federal Credit Union Supervisory Committee and participated in reading and scoring of applications for the Scholarship Fund of Alexandria. Her professional affiliations include American Institute of Certified Public Accountants, Virginia Society of Certified Public Accountants, Association of Government Accountants, Institute of Internal Auditors and Association of Certified Fraud Examiners. She has an MBA from the Ohio State University.
---
Frasier Brickhouse, B. S. Accounting '57, Chester, Va.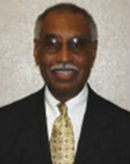 Frasier Brickhouse is retired Assistant Dean, College of Business. He served as Associate Professor in the Department of Accounting and Finance. During his tenure as professor, Mr. Brickhouse successfully submitted two proposals to advance the study of accounting that were funded by Westinghouse Education Foundation and funded by Coopers and Lybrand Foundation, now PricewaterhouseCoopers. A classroom in Singleton Hall, the College of Business, is named in honor of Mr. Brickhouse, for his distinguished and career as a dedicated faculty member serving many years as a leader and a professor. He is a member of several professional organizations, and has numerous affiliations and an MBA, New York University.
---
Eldon Burton, B.S. Business Management '11 & M. A. Economics, '13, Richmond, Va.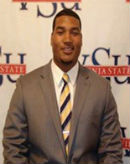 Eldon Burton is currently an Outreach Representative and Legislative Correspondent for Sen. Mark Warner (D-Va). Mr. Burton has worked on Capitol Hill as an intern for Sen. Rob Portman (R-Ohio) and was mentored by former Congressman J.C. Watts. Mr. Burton later became a Staff Assistant for Sen. Richard Burr (R-N.C.). While serving on various committees and boards throughout Virginia, Eldon continues to mentor RFLCB students and teaches Government & Politics at Richard Bland College of William & Mary. Mr. Burton participated in the PhD Project 2015, a program designed to increase the diversity of business school faculty, Conference in Chicago, Ill.
---
Du'Neika Easly, CPA. B.S. Accounting '03, Richmond, Va.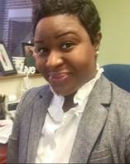 Upon graduation, Ms. Easly accepted a position with KPMG. During her tenure, she earned her license as a certified public accountant and rose to the rank of senior manager. After 8 ½ years with KPMG, in 2012, she left to join the University of Richmond as the Director of Budget Reporting. In this role, she worked closely with leadership in forecasting, analyzing, and developing the University-wide operating budget before transitioning to Asst. VP of Internal Audit in the fall of 2014. Du'Neika is currently responsible for overseeing the internal audit function, developing and executing the annual audit plan, and reporting to the Board. She is active in the National Association of Black Accountants.
---
Beverly Everson-Jones, CPA, B. S. Accounting '82, Laurel, Md.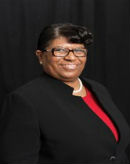 Beverly Everson-Jones is Chief Financial Officer (CFO) for The Center for Leadership Innovation and Owner of The LAMP Group, LLC, a Consulting Firm specializing in financial management for Religious Organizations and other Non-Profits.  She served in leadership positions at Fannie Mae and served as Chief Audit Executive for the City of Baltimore Maryland.  Ms. Everson-Jones currently holds a number of leadership positions on various Boards to include the Virginia State University Foundation.  She is Treasurer of   the Columbia, MD chapter of VSUAA and current Co-Chair of the RFLCB Alumni Advisory Board (AAB).  She has a Master of Science degree in Business from John Hopkins University.
---
Kara King Bess, CPA. B.S. Accounting '82, Ownings, Md.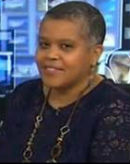 Kara King Bess is Audit Principal and Vice President, King, King & Associates, P.A, Baltimore Maryland. She has over twenty-five years of public accounting experience. Kara is currently on the board of directors of the following organizations: AAA Mid Atlantic, the Greater Baltimore Medical Center, and is a former board member of the Maryland Association of Certified Public Accountants, Advance Bank and the Baltimore City Industrial Revenue Board. Her professional affiliations include the American Institute of Certified Public Accountants, Maryland Association of Certified Public Accountants, and the National Association of Black Accountants. Kara King Bess is an active member of the Baltimore Metro Chapter of the VSUAA. She has an MBA in Accounting from Columbia University. She is Co-Chair of the RFCLB Alumni Advisory Board. 
---
Wanda Hobbs Moore, B.S. Accounting '82, Glendale, Md.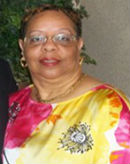 Wanda Moore is Director of Tax, CareFirst BlueCross BlueShield Owings Mill, MD., responsible for all tax activities of her department. She is actively involved with Baltimore Chapter of American Diabetes Association and Autism Society and is an active member of the Prince Georges County Chapter of the Virginia State University Alumni Association (VSUAA). Wanda is Treasurer of the RFLCB Alumni Advisory Board. She has a MBA in Finance from University of Pittsburgh.
---
Lester Reynolds, B.S. Accounting '63, Henrico, Va.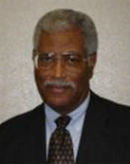 Lester Reynolds is retired Internal Revenue Agent, is an Assistant Professor in the Department of Accounting and Finance, whose teaching interests are in Accounting and Taxation. He is an experienced professional, having worked with the Internal Revenue Service for more than 30 years and having taught Accounting and Taxation for over 35 years. Mr. Reynolds is Vice President of Tax Shop of Varina, Inc. and is and Enrolled Agent with the Internal Revenue Service. Mr. Reynolds has a M.S. in Accounting from Virginia Commonwealth University. 
---
Joni Robinson, B.S. Business Management' 07, Chesterfield, Va.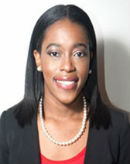 Joni Robinson currently serves as Human Resource Associate at Education Corporation of America. She manages the delivery of Human Resources services for more than 50 managers across six (6) campuses, overseeing the entire HRIS workflow including recruitment and new-hires. Other human resource experiences include the administrative management of all campus HR related functions at Virginia College and the management of training employees as Assistant Store Manager, Kroger Company. She has an MBA from Strayer University.
---
James Simms, B.S. Business Information Systems '82, Fulton, Md.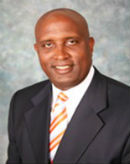 Mr. Simms is Regional Sales Vice President for FRITO-LAY, Inc. Columbia, Md. He currently serves on the Board for the Northern Virginia Urban League. Mr. Simms also served on the Howard County Domestic Violence Board.
---
Gregory A. Whirley, CPA, B.S. Accounting'74, Chesterfield, Va.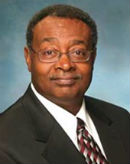 Gregory Whirley has over forty years in accomplishing programmatic and financial goals for small to large companies in both the public and private sector.  Retired / former Commissioner, Chief Executive Officer of the Virginia Department of Transportation (VDOT), an agency in Virginia.  Currently serves on Board Member for The Richmond Metropolitan Transportation Association and VSUAA member of the Greater Petersburg Area Alumni Association.  His prior experiences include serving as Vice Chairman of the Commonwealth Transportation Board, Inspector General and Controller for VDOT and as Controller for the National Governors' Association, National Mental Health Association and Auditor for Arthur Andersen and Company.
---
V. Vanessa Williams, B.S. Accounting '77, West Hartford, Conn.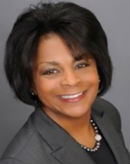 V. Vanessa Williams is a Managing Director at Horton International.  She has more than 20 years of leadership in service, relationship management, productivity, and talent development at major financial services institutions. Williams' background includes executive responsibilities at Sun Life Financial overseeing the company's U.S. customer experience program and held vice president roles at Prudential Retirement and MassMutual Life Insurance Company.  She sits on the Board of Trustees for the Amistad Center for Art & Culture, Easter Seals Capital Region & Eastern Connecticut.  She has an Executive Masters of Science degree from Rensselaer Polytechnic Institute at Hartford, Connecticut. She has Financial Industry Regulatory Authority ( FINRA) Series 6 and 26 licenses.