VSUTEACH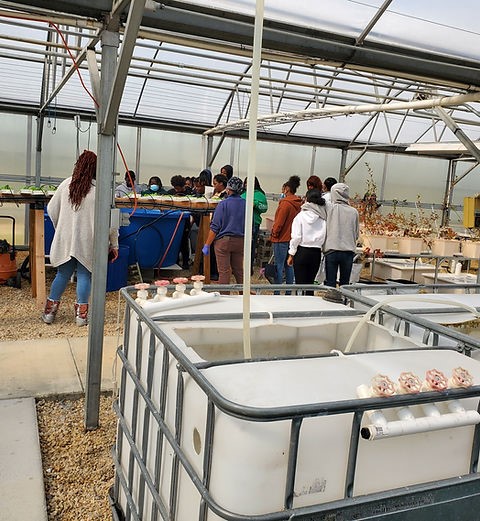 The VSUTEACH Scholars program is a collaborative partnership between The National UTEACH Organization and the Colleges of Education, Natural Health Sciences, Agriculture, and Engineering and Technology at Virginia State University. This program is designed to recruit Agriculture, Biology, Chemistry, and Math majors into the field of teaching to address the teacher shortage in the Commonwealth of Virginia.
Are you eligible to apply?
Eligibility Requirements:
Agriculture, Biology, Chemistry, and Math Majors
Freshman, Sophomore, or Junior
2.75 GPA or Higher
What incentives are available?
Scholarships/Stipends Per Semester ($500/$1000/$5000)
Paid Summer Educational Experiences/Internships
Teacher Exam Preparation/Reimbursement
VSUTEACH Scholars
Level 1: VSUTEACH Scholar Applicant-Applied and Accepted as  VSUTEACH Scholar
Level 2: VSUTEACH Scholar-Taking EDUC 201/202 ($500 per course)
Level 3: VSUTEACH Scholar Candidate- Passed EDUC 201/202 and VCLA ($1,000 per course)
Level 4: VSUTEACH Scholar Teacher Intern- Final Semester during Student Teaching ($5,000 for the semester)
VSUTEACH Scholars Objectives:
Collaboratively design and integrate a program infrastructure in the College of Education and the College of Engineering and Technology conducive to recruitment, retention, and preparation of STEM educators.
Recruit and prepare minority undergraduate candidates to become highly effective STEM educators each year.
Increase retention of VSUTEACH Scholars in partnering school divisions.
Strengthen the role of partner school division administrators in supporting minority STEM Teachers with zero years of experience. 
Develop, implement, and evaluate an effective, efficient, and sustainable VSUTEACH Scholars program for others to emulate. 
VSUTEACH Scholars Goals
The goal of the VSUTEACH Scholars is to significantly increase the secondary student achievement in the Commonwealth of Virginia by designing and implementing an innovative, cost-effective, sustainable approach to recruiting, preparing, and retaining competent, caring highly effective minority STEM educators who promote student achievement for secondary (grades 6-12).

Dr. LaShawn A. McNeil
VSUTEACH Site Coordinator
lamcneil@vsu.edu
(804) 524-5923