Cheryl Talley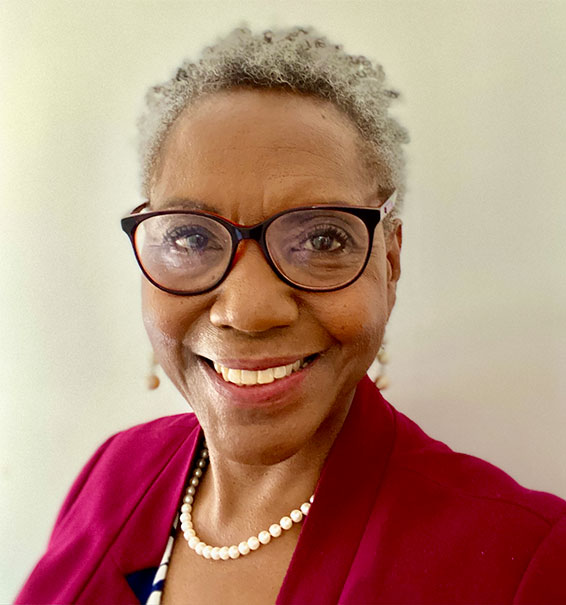 Department of Psychology
Associate Professor
Phone Number 804-524-5130
Email Address ctalley@vsu.edu
Office Phone Number Hunter-McDaniel Building, 30Na
Education
Ph.D. Psychology -Emphasis: Psychobiology University of Virginia, Charlottesville, Virginia, 1998.
M.S.  Psychology: Emphasis: Pychobiology University of Virginia, Charlottesville, Virginia, 1995
B.I.S. Psychology James Madison University, Harrisonburg, Virginia, 1990
Dr. Cheryl Talley examines factors that lead to lasting behavioral change, specifically those related to high academic achievement in STEM. Dr. Talley, along with her colleagues and students, have sought to reveal the role that affective factors such as academic identity and emotional regulation play in building academic resilience. This work has been largely supported by the National Science Foundation (Awards #220370, #181458, #1835851, #1923754, #199218, and #8012032).
With her training in affective neuroscience, Dr. Talley utilizes various cognitive strategies, including culturally relevant mindfulness training and near-peer mentoring to help students adopt habits conducive to academic success. Project Knowledge, the successful freshmen intervention that was developed at Virginia State University has now been adapted for a local high school.  In addition, findings from nearly a decade of research are being used to inform academic interventions in other disciplines through collaboration with several departments at Virginia State. 
In addition to her work at VSU, Talley also serves as a lead researcher in the HBCU STEM Undergraduate Success Research Center which is co-led by faculty from Morehouse College and Spelman College. The STEM-US Center was formed to help elucidate why HBCU's are disproportionally successful in graduating students who eventually earn PH.D.'s in STEM disciplines. The goal is to not only identify WHAT is working but to understand WHY impactful interventions work for HBCU students. The ultimate goal is to replicate and scale the most effective strategies for use at institutions across the country. 
The STEM-US Center has established communities of practice that not only focus on student outcomes but are also committed to providing a more authentic HBCU narrative within the science of teaching and learning.  Therefore, humanizing theories, strength-based assessment and generative dissemination serve as the pillars for the research that is under Talley's direction.
Dr. Talley received her Ph.D. and Master's Degrees in Psychobiology from the University of Virginia. She currently teaches Undergraduate courses (Physiological Psychology and Problems in Psychology) and has also taught graduate courses (Introduction to Neuroscience, Pro Seminar and Experimental Design and Data Analysis).