Rafat Siddiqui, Ph.D.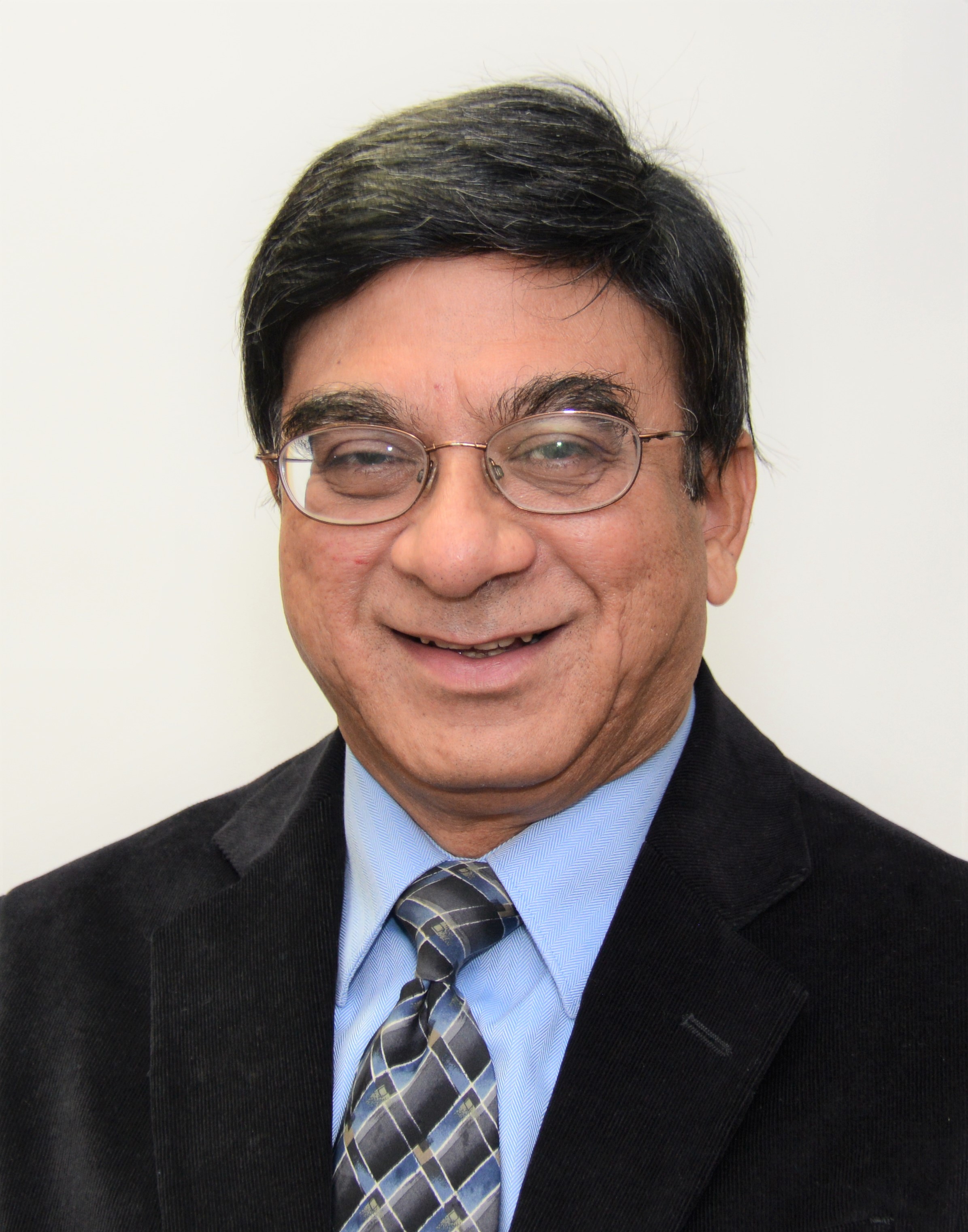 Education:
Ph.D.-Biochemistry, Australian National University, Canberra, Australia.
M.Sc.-Biochemistry, University of Karachi, Karachi, Pakistan
B.Sc.-Biochemistry, University of Karachi, Karachi, Pakistan
Research and teaching interests:
Dr. Siddiqui's recent work is focused on the health benefits of green papaya, pomegranate, plums, ginger, industrial hemp, and turmeric extracts.  At present, Dr. Siddiqui's research interests are in the area of cancer, inflammation, metabolic syndrome, and cardiovascular diseases. His research emphasis is on the synergistic modulation of chronic diseases by a combination of nutrients and drugs.
Funding:
NIH-1 P20 CA264068-0: VSU-MCC Partnership for Cancer Disparities Research and Training program
(PI: Dr. Faison; Role Key Personnel)
VSU-Innovation Grant: Inhibition of Glioblastoma Multiforme Brain Cancer Growth by Hemp Extracts
(PI: Siddiqui)
USDA-CBG-2021-38821-34601: Evaluation of ginger varieties for promoting its cultivation and consumption for preventing obesity (PI: Siddiqui)
USDA-CBG-2018-38821-27756: Green papaya as a potential source for antidiabetic and diabetic-wound healing therapy (PI: Siddiqui).
Publications: (selected from 120 peer-reviewed publications)
Allqmani Z, Greene A, Li H, Reza R, Bayer, AR, Witiak SM, Kaseloo PA, Siddiqui RA. (2020). Antiproliferative Effect of Green Papaya on Lymphocytic Leukemic Cells. Nutri Food Sci Int J 10(2)
Aziz AA, Siddiqui RA, Amtul Z (2020). Engineering of Fluorescent or Photoactive Trojan Probes for Detection and Eradication of β-Amyloids. Drug Deliv 27(1):917-926.
Al-Shaya HM, Li H, Beg OU, Hamama AA, Witiak, SM, Kaseloo P, Siddiqui RA. (2020).Phytochemical profile and anti-oxidation activity of Annona fruit and its effect on lymphoma cell proliferation. Food Science and Nutrition 8, 58-68.
Haider S, Liaquat L, Ahmad S, Batool Z,
Siddiqui RA
, Tabassum S, et al. (2020) Naringenin protectsAlCl3/D-galactose induced neurotoxicity in rat model of AD via attenuationof acetylcholinesterase levels and inhibition of oxidative stress.
PLoS ONE 15(1):e0227631
.