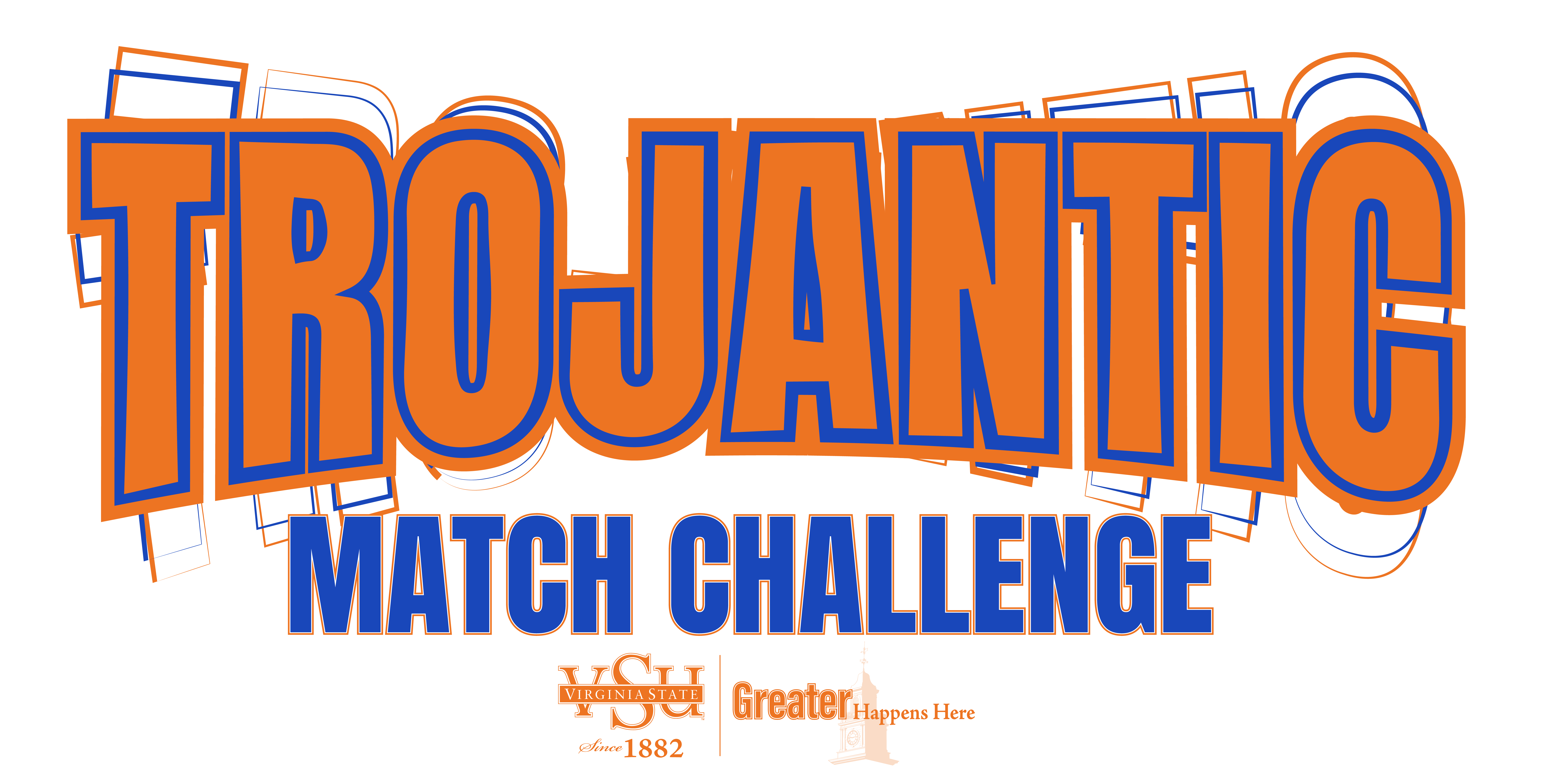 Now until October 10, all gifts will be matched dollar-for-dollar by an anonymous donor! Give to a newly established fund, already established fund, or any fund near and dear to your heart. The power of Alumni, parents, friends, faculty, and staff coming together makes transformative experiences possible.
*undesignated gifts will be directed to the areas of greatest need at VSU.
---
Give Now
FY23 Match It Campaign Policy 
All alumni gifts:
Must be received between Sept. 8 and Oct. 10, 2022.
Will be matched.
Types of gifts counted
Eligible gifts will be matched dollar-for-dollar.
Gifts of any amount will be matched up to $10,000.
Cash, check, online, stock transfer gifts are accepted.
Endowments will be matched.
The match gift will be applied to the same fund as the eligible gift. Example: IA received $1k from a donor for tuition assistance. A match of 1k will be posted to tuition assistance.
Gift received by mail are eligible for a match if received between Sept. 8 and Oct. 10; gifts received after the deadline must be postmarked no later than Oct. 15.
All walk-in gifts brought to our office between Sept. 8 and Oct. 10 will be matched.
Gifts via stock, IRA's and donor-advised funds (gifts may take up to five days after the event to process).
New recurring gift commitments, gifts that are given on a monthly basis by way of bank draft or automatic credit card payments, will be matched between Sept. 8 to June 30, 2023).
ACH Forms must be completed and returned to the Office of Institutional Advancement giving@vsu.edu. between Sept. 8 and June 30, 2023 to eligible for match.
Gifts not eligible for match
Gifts received prior to Sept. 8
Gifts cannot be backdated. 
Payments on gift pledges.
All gifts where benefits are involved are not match eligible (ie Athletic Booster Club; Trojan Athletic Club, Homecoming Events or Golf Tournament).
Corporate Matching Gifts (only the employee's gift will be matched, not corporate match).
Recurring gifts or automatic credit card payments committed prior to Sept. 8.
Naming opportunities are not eligible.
Match It Campaign Donor Calculations
Donor totals are based on individuals with hard credit only or soft credit on a gift from a third party entity, like a DAF (Advised Donor Funds).